Home
OB Bait Co. LLC creates and manufactures premium custom fishing baits for people who want to catch fish.
OB Bait Co. is in the process of creating 7 Deadly Baits. Our 1st bait - Lust 1.75" Fry is currently available for the ice fishing season. Look for more to come...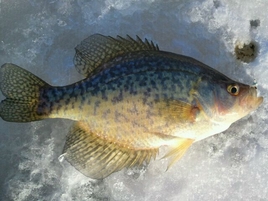 A recent catch with the Lust
1.75" Fry - pearl glow/silver flk
Crappies love them!
Check out the O'Brien Brothers in action: